Have you spent the last month or two shopping, trying to get the perfect gift for everyone on your list?  Or have you been furiously playing catch up more recently, hurriedly scrambling to get whatever you can, just so you haven't left anyone out?
Have you even thought about yourself lately?
Doesn't it sound nice to curl up on the couch with a hot cup of cocoa…and a nice book?  After all the hard work you've done lately, you deserve that tiny treat.  So I gathered together a few goodies just for you.  If you've got the couch, the cocoa, and the time, here are some books to load up your ereader!
---
Boom

~ Stacy Gail
Welcome to Mia's travel nightmare.
Distraught that her long-distance engagement might be on the rocks, Mia Flowers needs a polar vortex diverting her flight to Montana like she needs a hole in the head. She's determined to get face-to-face with her philandering fiancée, but her too-sexy host, Quinn Kingfisher, soon has her rethinking not just her final destination, but everything else in her life. All it takes is one stripping-her-naked glance from him, and suddenly her world goes boom…
Read more or snag it for 99 cents:
---
The Trouble with Tinsel

~ Kelly Collins
Beau Tinsel—dark-haired and delicious. As the lead singer for BT and Bads, he's used to carrying the weight of the world on his broad, sexy, shoulders. This rock star has everything a man could want. Everything but her. When he left Bell Mountain, he took Mandy Sawyer's heart and never returned—until now.
Mandy Sawyer—blonde and broken. She moved to Paris to mend her broken heart and returned a single mother. As a French-trained pastry chef, she lives in New York City with her six-year-old son Tommy. He's the only man in her life—until now.
Summoned to Bell Mountain by meddling mothers, Beau and Mandy must revisit their painful past to have a shot at their true destiny. Is it too late, or can the spirit of Christmas heal all wounds?
Read more or grab it for 99 cents or FREE with KU:
---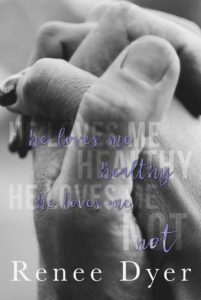 He Loves Me Healthy, He Loves Me Not ~ Renee Dyer
Chiari.
It's a strange little word about to change Nick and Brenna St. James' world forever.
Brenna was raised to believe love conquers all. Losing piece after piece of herself causes her to waver in her beliefs. Insecurities abound and she can't stop wondering if Nick can love the person she is now. Is it fair to ask him to?
Nick wants a do over. To go back to a time before Brenna was sick, before everything changed…
Read more or treat yourself for 99 cents:
---
Ethan

~ Lashell Collins
Officer Ethan Kelly is a nice guy. That's what all the girls say, right before they toss him aside for one of those bad boys. But when he meets rookie officer, Heather Moss, Ethan is determined to show her that a nice guy knows how to treat a real woman.
But Heather isn't interested. Or at least, she doesn't want to be. She swore off men a long time ago, and focusing on her career leaves zero room for romance. Even with someone as sweet and sexy as Ethan. But when she saves his life on a robbery call, Heather realizes that he might just be the man to save her from herself…
Read more or enjoy it for FREE here:
---
Hand in Glove

(Stick Shift Lips #1) ~ Maria Bernard
Ashton Wright is the quintessential artist with a tortured past. Singer / songwriter and entrancing frontman for the legendary indie band the Stick Shift Lips, he is the epitome of a rock star. He's gorgeous, talented and his fans love him. The trouble is, his sordid past continues to haunt him to the point where he's become reclusive and withdrawn. He no longer seeks the limelight and the self-destructive guilt that he carries within himself is making him question whether or not he wants to leave the band for good. Out of sheer loneliness and despair he takes out an ad for a personal assistant.
Read more or download it for FREE:
---
Until AJ Monroe left Indiana after college he had always lived in his identical twin brother's shadow. He had made a life for himself in Denver, Colorado, away from Jessie, away from Indiana. But when AJ feared for his brother's safety, he left everything behind to step back into the shadow he thought he had outgrown. Finding his brother was AJ's only concern…until he met Jessie's girl…
Read more or snag it for $1.99 or FREE with KU:
---
The Sinful Series (Sinful #1-3) ~ Emma Nichols
Sin at Sea: When Alysin decided to surprise her boyfriend at work with dinner, the surprise was on her. Since he was going at it with his secretary on the conference table, she packed a bag and called her BFF. Jolie and Alysin had been traveling the country, working as digital nomads for ten years ever since graduation. Taking this as a sign it was time for a new move, they decided to take a cruise, regroup, and make a plan.
Then she meets Mr. Bedroom Eyes.  Following her lead, they pretend to be married so that she can rid herself of the guy who started hitting on her before the boat left the dock. Though it was supposed to be a momentary arrangement, he asks her to take it one step farther. Then another and another...
Read more or get it for FREE on KU or during sale days from now through 12/22/16:
---
Tangled Web

(Tangled Web #1) ~ Jade C. Jamison
Katie Logan has had a secret crush on her best friend Johnny Church since high school, but he's never looked at her the same way. So when Johnny—now a famous rock star—comes home to visit, Katie can't bring herself to tell him she's engaged to be married. She should have, though, because she soon discovers that maybe the attraction is mutual.
Warning: Not for the faint of heart! This book contains explicit sex, drugs, and rock and roll, not to mention a few F bombs here and there. Proceed with caution...
Read more or pick up this puppy for FREE:
---
HAPPY HOLIDAYS and blessings upon you and yours!