Get your fill of rocker romance. My weekly picks for you!
Please be sure to check each site before clicking as prices may change.
Don't miss a thing! If you'd like to receive a weekly email with this information, you can subscribe to my newsletter: https://www.subscribepage.com/JadeCJamison
And if you love your rockstar book boyfriends almost as much as life itself, be sure to check out this awesome rock star merch!
Deals for Wednesday, June 29, 2022
NEW RELEASE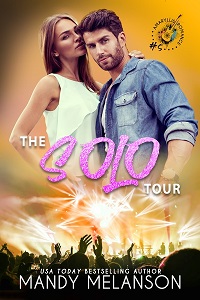 The Solo Tour (Amaryllis Romance #5), Mandy Melanson
Released May 2 – Kindle Unlimited
Alyssa Maxwell, the girl who stole my heart in high school. The same girl whose heart I broke when I stood her up on prom night. One week ago, I walked out on a sold-out tour with only my daughter and the cash I had in my back pocket. Now, The Machine is ready to collect on damages caused by my abrupt departure. They launched an all out attack on my brand, which I should have expected after walking out on a national headlining tour. The media is calling me the prodigal rockstar and labelling me as a loose cannon. I'm basically hemorrhaging money at this point…
Alyssa is the only one who can help me combat the media tirades, but our history together might be enough to keep me from ever finding my way out of this mess.
Can she forgive me for our past and help me salvage what's left of my career and the future?
99c
Fallen Star (Ruined Rockstars #1), Heather Ashley
Before Zen Taylor ruined everything, my life was perfect.

Okay, perfect might be a bit of a stretch. It was boring as f*ck, but it was mine. If it wasn't for the crippling panic attacks, it would've been everything I wanted.

Safe.
Content.
Did I mention safe?

I'm an expert at hiding. You know… since everything scares me.

But Zen has other ideas.
Lead singer. A-hole extraordinaire. My wannabe boyfriend….
FREE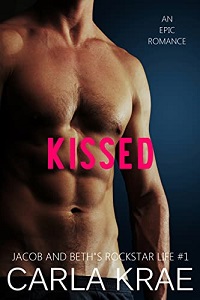 Kissed (Jacob and Beth's Rockstar Life #1), Carla Krae
Neighbors. Best friends. It was only a crush Beth harbored for Jacob until she was eighteen. Until London.

Neighbors. Best friends. That was all Jacob thought of her until London. Until she kissed him and stole his heart…
PAST DEALS:
Deals for Wednesday, June 22, 2022
99 CENT NEW RELEASE
Only Tonight (August Company Rockstars Prequel), Serena James Chase
Released May 27
Charlie Archer gets lucky when August Company's frontman, rockstar Evan Parker, offers her a ride home in his limo.
They live miles apart. Their lives are completely different. He's a star and she's a nobody in the music business, but it's only one kiss and it's only tonight.
READER RECOMMENDATION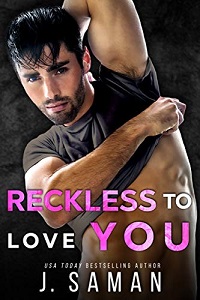 I love when readers give me rockstar recommendations–and I hope you do, too! 🙂 This one comes from Judy M who said, "I just finished J. Saman's rockstar Wild Love series and loved it. If you haven't read it you should." In Kindle Unlimited.
Reckless to Love You (Wild Love #1), J. Saman
I let her slip through my fingers—
No, that's a lie. I was reckless and pushed her away.
I was never supposed to fall for her…my tutor, my best friend.
My fantasy.
I tried to stay away. I failed.
Then we graduated and everything changed. All I needed was a step back, a moment to breathe.
But by the time I came up for air, she was in the arms of another man.
Four years later, everything is different. And when I see her again, I remember why I should have never let her go in the first place…
FREE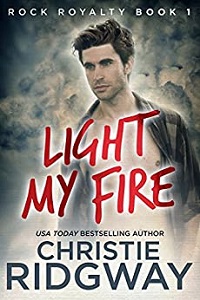 Light My Fire (Rock Royalty #1), Christie Ridgway
One touch will start a fire…
World-weary band tour manager Ren Colson leaves his London business behind for a stay in Southern California, never expecting to wake up beside Cilla Maddox. Cilla Maddox—who in the years since their last meeting has turned sexy as hell. But she deserves more than a man hardened by long nights, dark roads, and too many faceless women…
Deals for Wednesday, June 15, 2022
NEW RELEASE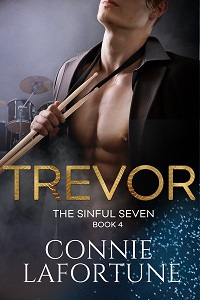 Trevor (The Sinful Seven #4), Connie Lafortune
Released May 26!
Savannah has no idea who I am. And I'm captivated by her southern charm. She's a little bit country, and I'm the drummer for The Sinful Seven. The hottest rock band these days!
When the time comes for her to learn about my rockstar alter ego, can we find a way to fit into each other's worlds? Or will the trappings of fame cost me the first real happiness I've found in years?
99c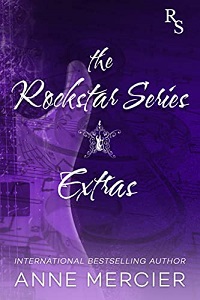 also in Kindle Unlimited
NEW RELEASE!
The Rockstar Series Extras, Anne Mercier
All of the Rockstar extras and bonuses to include character charts and short stories.
The series must be read in order and as such this book may contain spoilers.
FREE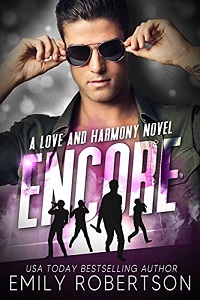 Encore (Love and Harmony #1), Emily Robertson
When people looked at Austin King, they thought he had everything. And he did…once. Shelby was his everything, his world. Sure they were young, but it didn't matter. He knew in his gut, he knew it with everything they were meant to be. People told him all the time he was out of his mind, no one married their first girlfriend, but they were wrong– or so he thought.
As soon as Austin got the chance of a lifetime, Shelby was gone. Sure he was living it up in the hottest band out there, but all the fame and money meant nothing without her. It felt more like a tragedy.
When a tornado rips their hometown apart, Austin runs home to help out. It doesn't matter that he's been avoiding the place like the plague. His family needs him. The moment he sees Shelby, all the reasons he's stayed away suddenly don't matter…
Deals for Wednesday, June 8, 2022
FEATURED ROCKSTAR ROMANCE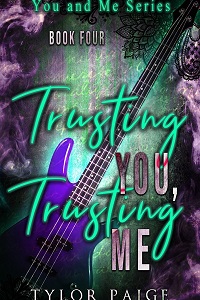 Trusting You, Trusting Me (You and Me #4), Tylor Paige
I, Dita Fox, am a runner. I won't commit to anything, whether that be my job, my apartment, or even my boyfriend. It's much easier to ditch a rough situation rather than admit my mistakes. And I have made a lot of mistakes.
Hi, I'm Derek Turtle, and even while trying to tell you about my love story I can't take it seriously. Okay, I guess I'll try.
I crash on couches and drink like a fish until it's time to get on stage. Life was going great until I fell hard and fast for the wrong girl. Not ashamed of who knows it, I am determined to make her mine forever…
99c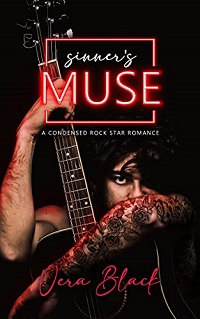 also in Kindle Unlimited
Sinner's Muse (Sinner's Run #1), Vera Black
I never imagined I'd get tangled up with Sinner's Run, one of the world's hottest rock bands. But after my brother joined as their new bassist, I couldn't stop stealing lingering glances at the guitarist, Tyler. There's a darkness in his eyes that I want to fill with light, but going down this road might burn both of us…
FREE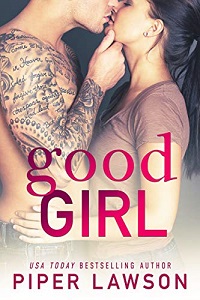 Good Girl (Wicked #1), Piper Lawson
Haley's job is to keep rockstar Jax Jamieson out of trouble…
Not to fall for him.
Happy reading in the land of gorgeous rock stars. I'll be finding more great reads for you for next week!