Get your fill of rocker romance. My weekly picks for you!
Be sure to check each site before clicking as prices may change.
If you'd like to receive a weekly email with this information, you can subscribe to my newsletter: https://www.subscribepage.com/JadeCJamison
Deals for Wednesday, January 26, 2022
FEATURED ROCKSTAR ROMANCE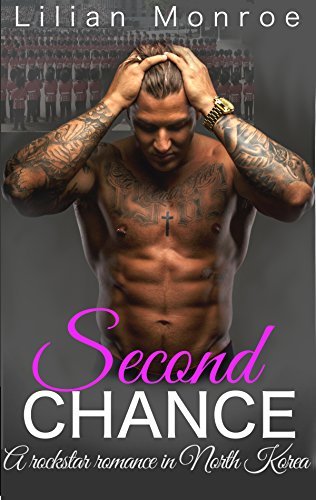 Second Chance, Lilian Monroe
Ellie
I wish people wouldn't wiggle their eyebrows every time they mention him. Yes, we dated ten years ago. Yes, he was my first love. Yes, he's the biggest rock star in the world and yes, he is undeniably sexy and unimaginably rich. But no, I will not go there again.
I don't care how many records he's sold, or how sweet he is to his mother. He broke my heart and humiliated me and that's completely, 100%, absolutely unforgivable.
Plus, I have a career now! I'm a respected journalist investigating the North Korean nuclear missile program. I'm getting out of this small town for good.
I don't have time for Derek Hart.
Derek
My whole life is stale. My music, my concerts, even my love life. It's all meaningless until I go back home and I see her again.
I haven't seen Ellie Walters in years but she looks as good as ever. Who am I kidding, she looks better than ever! With those emerald green eyes and picture perfect body I wonder how I ever let her get away from me.
I won't let her get away this time, even if it means facing Kim Jong-un himself to get her back.
99c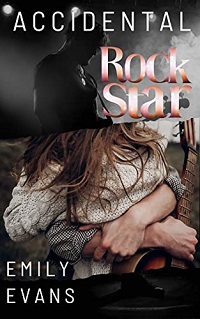 Accidental Rock Star (Accidental #4), Emily Evans
FREE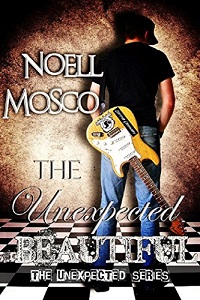 The Unexpected Beautiful (Unexpected #1), Noell Mosco
More next week!
Deals for Wednesday, January 19, 2022
NEW RELEASE/PRE-ORDER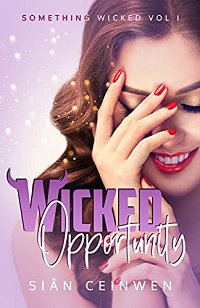 FEATURED New Release
Wicked Opportunity (Something Wicked #1), Sian Ceinwen
$4.99
Why have one rock star, when you can have three?
I've been in a relationship with Wicked Stallion's bass guitarist, Dante, for almost ten years. We finally got married last year and he has my heart and soul. To the world, we're #couplegoals.
I never imagined I could have more, but then I take the role of Nate's love interest in the band's new video clip. We're just supposed to pretend we're in love for the video, but I know Nate's not-so-secretly been in love with me for years. How can I resist him when he's singing about how into me he is, and Dante encourages us to indulge ourselves?
Then there's Logan, the drummer. My quiet friend who is surprisingly Dominant in bed. He's a man with impeccable timing both in and out of the bedroom and, according to Nate, he has a gifted tongue.
Why choose between three men I love equally?
The only downside? My best friend, Cassie, who's dating the band's lead guitarist, Ashton. She isn't happy for us and it's causing trouble. Will my happiness with the three men I love tear the band apart?
Wicked Opportunity is the first book in the Something Wicked trilogy, a steamy romance series that tells the story of Lexi Sullivan and her relationships with the band members of Wicked Stallion.
99c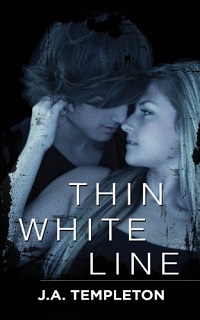 Thin White Line (Bad Boy Rockers #1), J.A. Templeton
This title is available at other retailers, but it's only 99 cents for Kindle.
FREE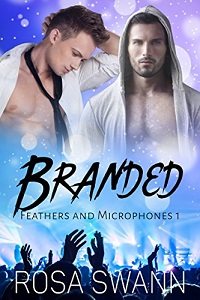 Branded (Feathers and Microphones #1), Rosa Swann
Let me know what your favorite subgenres of rock star romance are so I can try to find more. See you next week!
Deals for Wednesday, January 12, 2022
NEW RELEASE/PRE-ORDER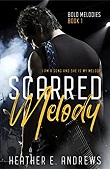 Pre-order: available January 15, 2022
Scarred Melody, Heather E. Andrews
$3.99
99c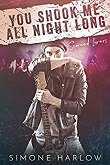 You Shook Me All Night Long, Simone Harlow
This title is also in Kindle Unlimited
FREE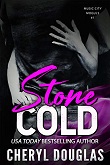 Stone Cold, Cheryl Douglas
Let me know if you're enjoying all these gorgeous rock stars I'm finding for you. 😉 I'll be finding more great reads for you for next week!
Deals for Wednesday, January 5, 2022
NEW RELEASE/PRE-ORDER
New release: December 2021
Undone, Steph Weston
This book is in Kindle Unlimited or $2.99 to purchase
99c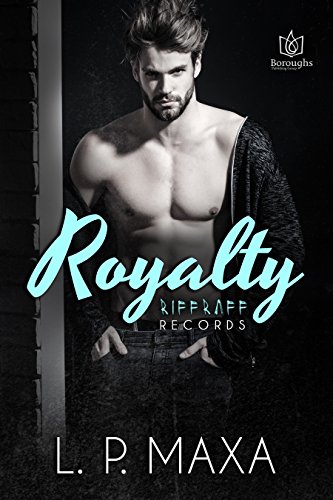 Royalty, L.P. Maxa
FREE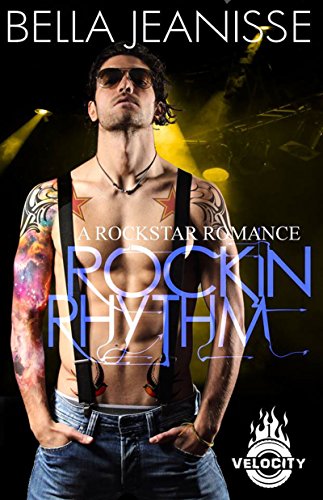 Rockin' Rhythm, Bella Jeanisse
Happy reading in the land of gorgeous rock stars. I'll be finding more great reads for you for next week!
PAST ROUNDUPS: