My weekly picks for you. Get your fill of rocker romance!
Please be sure to check each site before buying as prices may change.
Don't miss a thing! If you'd like to receive a weekly email with this information, you can subscribe to my newsletter: https://www.subscribepage.com/JadeCJamison
And if you love your rockstar book boyfriends almost as much as life itself, be sure to check out this AWESOME ROCK STAR (ROMANCE) MERCH!
If you'd love getting this list delivered straight to your inbox every week, subscribe to my weekly newsletter: https://www.subscribepage.com/JadeCJamison
Deals for Wednesday, June 7, 2023
FEATURED ROCKSTAR ROMANCE #1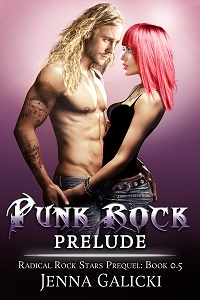 Punk Rock Prelude (Radical Rock Stars #0.5), Jenna Galicki
Tommy Blade is a rock star on the rise with a big secret. And Jessi knows exactly what it is.
Tommy Blade is a rock star on the rise—and he has a secret. A secret he has no intention of sharing with anyone.
Jessi Armstrong craves fun and excitement and has big dreams of becoming the next sought-after fashion designer.
Their worlds collide when they lock eyes at a football game and form an unbreakable connection. The pair quickly fall in love and share a relationship that most people only dream about. But their perfect storybook romance is shattered when Jessi realizes that Tommy is hiding something, and she knows exactly what it is.
Unsure how to move forward, she goes on as if nothing has changed, even though unanswered questions and uncertainty about their future plague her heart. It takes a sexy dream to open her mind to things she never imagined she'd be into, and it just may be the salvation she needs.
FEATURED ROCKSTAR ROMANCE #2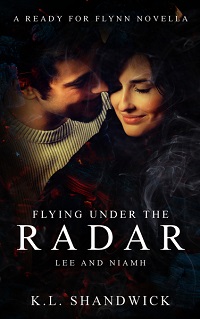 Flying Under the Radar (Ready for Flynn novella), K.L. Shandwick
Remember that feeling when you fell in love?
The feeling of wanting the world to know?
Falling in love with someone who loves you back should feel easy, right?
If only life was that simple for Lee and Niamh.
99c
Claiming the Guardian (Maiden Voyage #6), TL Travis and Ann Lister
They may be unconventional to some, but it works for them and that's what matters most.
Claiming the Guardian is a bonus story from Ryder's Guardian, Maiden Voyage series book 1.
How do Ryder Hampton, guitarist for the award-winning heavy metal band, and his partner and bodyguard, Max Hightower, manage to keep their love alive? Being on the road most of the year is challenging but finding interesting ways to keep the fire burning makes it so much more…fun.
Deals for Wednesday, May 31, 2023
NEW RELEASE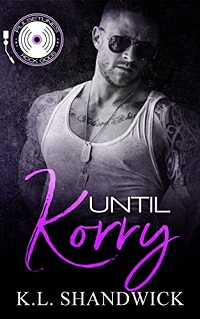 Until Korry (Pulsetunes #4), K.L. Shandwick
Release date: 5/31/23
One minute I was that uncool kid who hated piano lessons.
The next, a high school dropout, playing in a start-up band.
A year later, that band, 'Screaming Shadows' was one of the biggest in the world.
Life was phenomenal apart from my one regret. That I never had the guts to tell my best friend, Blaire Hutton my true feelings about her.
As we grew up, I believed Blaire was my soulmate, but as she was every teenage guy's wet dream, I stayed her nerdy school friend.
That was until the night before I headed out on my first big tour when I'd kissed her goodbye and she'd jokingly made a pact, that if we were both still single by thirty, she'd give up and marry me instead.
For a decade I'd held on to that pact, and with each year that passed I became convinced she would wait for me. But I've just heard at twenty-nine she was getting hitched… and it wasn't to me.
My dilemma is, do I want her? Would she want me?? Should I go home and try to claim what I've grown to believe is mine, or am I delusional to think we should ever be together in the first place?
PRE-ORDER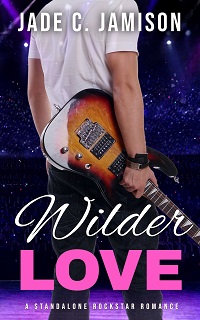 Wilder Love, Jade C. Jamison
Release date: 6/13/23
Rockstar Elijah Wilder is famous.
Married.
And a father.
Ready to turn his back on the one thing he's good at, the talent that made him a household name.
I'm a poor nobody.
Struggling to stay in school.
Failing miserably.
Believing I'm wearing the emperor's new clothing and not fooling anybody.
Elijah and I don't belong together. We shouldn't have even met. But when his wife enters rehab, he needs a nanny.
I can't bring myself to say no.
Familiarity breeds lust, and, when his wife becomes his ex, Elijah and I wind up together. But we're a bad combination. I'm too young for him and I don't know what I want. And the longer I stay in the rockstar life…
I'm pretty sure that's not it.
But Elijah and I try anyway, even with all the odds against us.
99c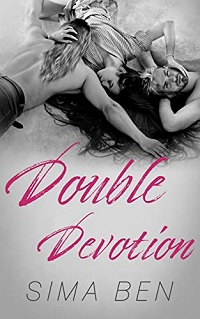 Double Devotion (Broken Hearts #1), Sima Ben
I fell in love with an international rockstar… Then I fell for his best friend.
Love is a strange thing.
I thought I was done with men after I divorced my ex-husband. I mean, who would want a single mom with more emotional baggage than she can handle? All I wanted was to sit in my favorite spot, in my favorite café, and sulk.
But all that's changed when I saw him: MichaeleffingJones. The movie star. The rock legend. My idol. Just my luck, for once.
There's only one problem. A gorgeous problem with eyes to die for. His name is Avi, and he's Michael's best friend. They've been together through everything, but now that I'm here…
Michael is raw passion, impulsiveness, and glamorous, Avi is an island, strong, unfazed. The crazy part? They're both into me. And day by day, I feel like I'm into the both of Them.
I know I should have made a choice. But maybe, possibly, there's a way to make this three-way relationship work?
FREE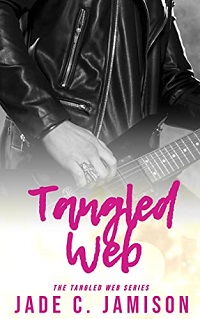 Tangled Web (Tangled Web #1), Jade C. Jamison
***FREE ONLY MAY 30 TO JUNE 3!***
He shouldn't have expected his best friend to stay single forever…
Katie's had a secret crush on her best friend Johnny Church since high school, but he's never looked at her the same way. When he leaves home to become a famous rock star, she stays behind, eventually becoming engaged.
But when Johnny comes home to visit this time, things seem different somehow. He's still her friend—but there's something else there. And Katie realizes she should have told Johnny she had a fiancé, because maybe the attraction was mutual after all…
Twenty Second Chance Rockstar Romance Books You'll Love
Deals for Wednesday, May 24, 2023
NEW RELEASE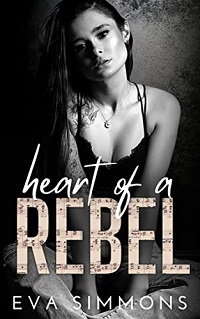 Heart of a Rebel (Enemy Muse #3), Eva Simmons
Release date: 5/12/23
It started with a threat… "Shut your mouth or pay the consequences."
That's the problem with being the only female in the world's largest rock band. I attract crazed fans and stalkers on a daily basis. Much to Adrian's displeasure.
As our band manager, it's Adrian Hale's job to protect us. And that's all I am to him… a job. Because I've kept him at a distance for the sake of my career… among other reasons.
There's a secret I've been keeping.
There's a past I've been hiding.
There's a fire spreading inside me that's burning to get out.
Some things are worth going down in flames for. When Adrian learns the truth, will he still think I'm one of them?
99c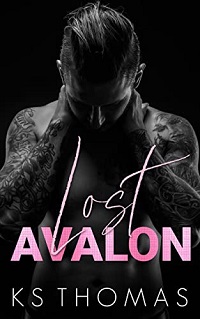 Lost Avalon (Finding Nolan #1), KS Thomas
He's rock 'n roll gold. She's the best friend who knows all his secrets. Except for the one hidden truth that could make him lose her forever.
BLAISE NOLAN has it all: Fame, fortune and a future paved with rock 'n roll gold.
With his brooding good looks, haunting voice and troubled lyrics of a soul gone lost, it's no wonder his band Finding Nolan has been climbing the music charts with back to back hits.
Only Blaise didn't wind up brooding, haunted and lost by accident…
AVALON JENNISON has been the girl next door since she was five. The best friend since she was eight. The band manager since she was sixteen. And the keeper of his secrets always.
Ava's been there every step of the way, helping Blaise live his dreams while keeping his nightmares at bay.
But the years of putting his needs above her own are about to be over.
Now Blaise must make a choice. Face his demons. Or face losing her. Both seem impossible.
LOTS OF FREE!!!

Ends June 15
SUMMER SERIES STARTERS
You'll find a wide variety of series starter books in this giveaway. Best of all, there are several rocker series starters by of artists finding their soulmates, including some steamy rocker romances. Look for rockstar reads by Sandra Alex, Arie Ray, Evie Kady, and lots more!
Searching for your next favorite rock star romance? Find it HERE!
Deals for Wednesday, May 17, 2023
NEW RELEASE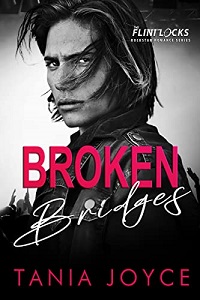 Broken Bridges (The Flintlocks #2), Tania Joyce
Release date: 5/15/23
He's lost his band, his lover and his grandfather – the friends and family who'd accepted his lifestyle choices.
She's lost her career, the love of her life and after a freak accident has to accept she'll never be the same.
A chance audition for The Flintlocks could change his life.
A move across the country could be the fresh start he needs.
She needs to find her way in the world again.
But she's stuck in a new TV show…in a city that she never wanted to return to.
When these two broken souls meet, will they cause more havoc to their damaged hearts? Oh…hell yeah!
Twelve Female Rockstar Romance Books You'll Love!
Deals for Wednesday, May 10, 2023
NEW RELEASE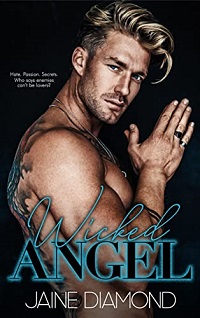 Wicked Angel, Jaine Diamond
Release date: 5/4/23
A sinfully hot enemies to lovers romance, about a seductive, a-hole (anti)hero on the brink of self-destruction and the quirky, kind-hearted heroine who discovers his darkest secret—and his heart.
I knew it was a mistake to kiss my best friend's brother—especially behind my boyfriend's back.
In my defense, I had a crush on Johnny for years.
But that was before I realized how much I hated him.
Now, thanks to the object of my hate crush, I've lost my relationship, my dream job, and my home.
Johnny has no idea it's mostly his fault that my life has imploded, but the man is a dumpster fire of depravity and I really should've known better.
He's an arrogant rock star, with the body of Adonis and the soul of Hades.
A coldhearted jerk who doesn't seem to care who he hurts on his climb to the top.
But he's also on the verge of career meltdown.
When his dirty deeds start catching up with him—and threatening his precious career—he offers me a job that I literally can't afford to turn down.
As it turns out, it's not so easy to hate on someone who walks around half-naked all the time looking like my hottest fantasy.
Worse, the more time we spend together… I realize there's a lot more to my best friend's brother than meets the eye.
Including a terrible, heartrending secret.
Despite everything, my heart aches for him.
I know I might be his last chance to make amends for the pain he's caused.
I know we could help each other get our lives back on track.
But Johnny's hurt me, too. How can I trust him not to do it again?
99c NEW RELEASE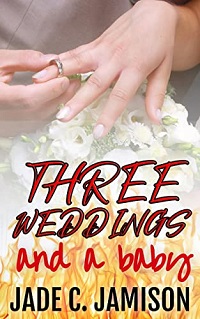 Three Weddings and a Baby (Bullet #12), Jade C. Jamison
***PRICE INCREASES 6/1/23***
All the guys of Last Five Seconds have fallen victim to Cupid's arrow. But out of the four couples, who's getting married? And who's having the baby?
Three weddings. One brand-new baby. And a glimpse into the future beyond.
Follow the guys and their soulmates, seen partially through the eyes of Sam's mother Hannah.
And, despite her fear of loving and losing…Cupid might get her too.
Appearances from some old favorites as well as some new faces in this epilogue full of happily ever afters!
FREE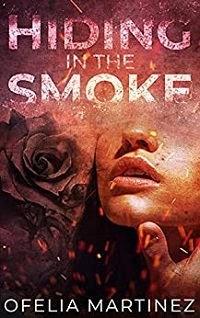 Hiding in the Smoke (Industrial November on Tour #1), Ofelia Martinez
Sofia
One night.
No cuddling.
No sleepovers.
These are the rules I live my love life by. Running a business as a bar owner leaves no time for relationships—or their drama. But when I meet international rock star Brenner Reindhart, he makes me want to break all the rules . . .
Bren
Keeping Industrial November at the top of the best-selling charts for over eight years has taken a toll on me, and I'm ready to slow down.
I've been burned by love before, and I'm finally ready to try again. I think Sofia Ocampo might just be the one. Only, she has no plans to ever be in a relationship.
Aware she has no interest in it, I still give her my heart.
I can only hold my breath and hope she won't break it.
If you'd love getting this list delivered straight to your inbox every week, subscribe to my weekly newsletter: https://www.subscribepage.com/JadeCJamison!
Happy reading in the land of gorgeous rock stars. I'll be finding more great reads for you for next week!
Do you have a rocker recommendation that you want me to share? Let me know by filling out the CONTACT form on the upper right-hand side of this page so we can shout it out to hundreds of other rockstar romance fans!