Get your fill of rocker romance. My weekly picks for you!
Please be sure to check each site before buying as prices may change.
Don't miss a thing! If you'd like to receive a weekly email with this information, you can subscribe to my newsletter: https://www.subscribepage.com/JadeCJamison
And if you love your rockstar book boyfriends almost as much as life itself, be sure to check out this AWESOME ROCK STAR (ROMANCE) MERCH!
Deals for Wednesday, October 5, 2022
NEW RELEASE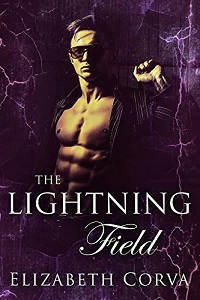 The Lightning Field (Angel Interceptors #3), Elizabeth Corva
How can you find shelter when you're in love with the storm?
As a freshman at Arizona State, Jasmine Ashcroft lucked into a Rock star's inner circle.
Not just any Rock star, either; Strange Angels frontman Jonathan Fox.
He of the chiseled cheekbones and haunted gray eyes.
The body of a Greek deity clad in custom-fitted suits.
The screw-it swagger of an 18th-century aristocrat-turned-highwayman.
For one heart-stopping moment, his love was almost in reach.
(That kiss. Holy hell that oh-so wrong, stupid friggin' amazing KISS…)
Now a grad student in North Carolina, Jasmine's got one last shot at making forever happen with her dream man. When she's in Jonathan's arms, they fit like they were custom-made for each other.
But stitching their radically different worlds together the same way?
While ghosts from the past are fighting like hell to tear them apart?
That's a totally different story.
This story.
99c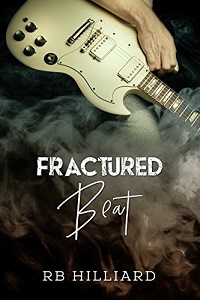 Fractured Beat (Meltdown #1), RB Hilliard
When Grant Hardy, Meltdown's lead singer, falls off the stage in the middle of a concert while under the influence, his record label has no choice but to step in and take control.
The solution is simple.
Send Grant to rehab and avoid a public relations nightmare by covering it up as a bad case of the flu.
When the rehab facility's recommendation for extended treatment starts to affect the label's bottom line, they are forced to find an alternative solution – hire an in-house counselor for the duration of the tour.
There's just one problem.
Grant Hardy isn't an addict.
LOTS OF FREE!!!

Through October 31
Rockstar Book Boyfriends
Like last month, I've invited several rock star romance authors to give away one of their rocker reads. Get your fill of rockstar romances by authors like Harley Wylde, Lizzie Morton, Carla Krae, and more.
Searching for your next favorite rock star romance? Grab it now HERE!
PAST DEALS:
Deals for Wednesday, September 28, 2022
READER RECOMMENDATION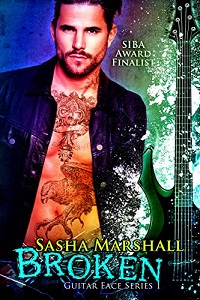 Doris B. is an avid reader of rockstar romance–so when she recommends a book, I listen. AND SHARE! She recommends Marshall's entire Guitar Face series, and this is book 1.
Broken (Guitar Face #1), Sasha Marshall
I was born to make music and bring the masses to their knees . . . until I wasn't anymore. Until the thought of doing all of this without him made me sick to my stomach.

Henley Hendrix survives a crash that kills her closest band mate. She'd like nothing more than to retire from music, to hide, to heal, to disappear. She's tried. But her family is music royalty. Her brother is a rock star in his own right, and every friend she has is connected to the business one way or another.

I'll get sucked back in. I'm scared I won't survive rock-n-roll again. Won't survive Jagger, won't be able to put him back in the box.

Jagger Carlye is Henley's dirty little secret. Rock god, her brother's best friend, part of his band, and someone who loves the guitar as much as she does. Henley's loved him since she was a girl, but there are some things you don't do in this world. One of them is that you don't risk your brother's band or your heart in an industry that feeds on rejection and scandal. Love might not be enough in a world that grinds you down and puts you in a fishbowl.

And then there is Kip. My best friend, a drummer who never shuts his mouth. I should've fallen in love with him. My world would be so much easier.

Henley comes back to the world of rock-n-roll, puts a toe in the water, and creates a ripple that will rock the safe little life she's created for herself.
NEW RELEASE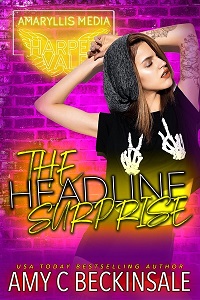 The Headline Surprise, Amy C. Beckinsale
99 cents!
There are two things in my life that are important to me.
One – My bestie, Danni.
Two – Music.
From the first day I picked up a guitar, I knew it was my future, but as life had a way of passing out sour lemons, I found my passion begin to fade, especially after my Father left us. The music inside of me died.
Now, with a flyer in my hand, and my acoustic in the other, will this open mic night be my triumphant return to music?
Or should I give up before it's too late? Before I get hurt, or worse, make a fool of myself?
99c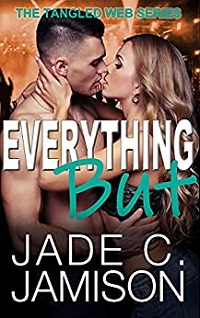 Everything But (Tangled Web #2), Jade C. Jamison
ON SALE THROUGH OCTOBER 4
High school English teacher Erin Lancaster is stuck with the unwelcome job of filling in for the injured cheerleading coach, but she wants to back out when she discovers she has to be auctioned as a date during the annual spring fundraiser. She's horrified to find her rock star crush Riley Schultz, former frontman of Spawn, will be playing emcee for the event, but she's even more shocked that he also happens to be the highest bidder for her affections, and sparks ignite when she discovers that maybe their attraction is mutual.
Riley's been in the music business long enough to know that true love is not in the cards for him, but the cute blonde he's dropped a wad of cash on would be a welcome distraction during his vacation. He has no idea there's more to her than meets the eye.
Will one week together be enough for them to quell the flames . . . to enjoy everything but?
FREE
Real Ugly (Hard Rock Roots #1), C.M. Stunich
A classic!
Turner Campbell is an a**hole.
I f*cking hate him.
But I can't get enough either.
He sings like an angel and f*cks like a devil.
If I could, I'd run away and never look back because to tell you the truth, I think this man might be the death of me.
Naomi Knox is a b*tch.
I can't f*cking stand her.
But I can't stop thinking about her either.
She looks like an angel and plays like a devil.
If I could, I'd f*ck her good and forget all about her, but to tell you the truth, I think this woman might be my last saving grace.
Deals for Wednesday, September 21, 2022
NEW RELEASE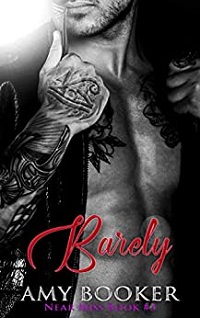 Barely (Near Miss #3), Amy Booker
All who wander may not be lost, but you just jumped off the damned map.
Jude Lockwood loves two things in life: fantasy novels and making music. A self-proclaimed player, Jude doesn't have any room in his rockstar life for feelings or commitment.
Ren Scott loves two things life: her record store and her baby daughter, Charlotte. Independent and newly single, Ren is struggling to find any time to manage her store while taking care of her daughter, much less date.
When Jude returns home to Los Angeles from a whirlwind tour, his offer to help with Charlotte (a.k.a. "Charlie") turns into a confusing attachment to his best friend and her baby. Soon, all the lines Jude and Ren have drawn between each other are blurring.
With the heart of a little girl in the mix, can they make the leap from best friends to something more? Or is the risk of ruining a decade-long friendship too much?
99c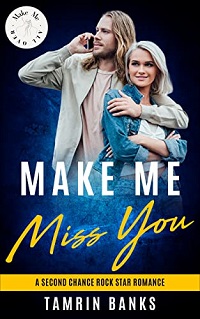 Make Me Miss You (Make Me All Over #5), Tamrin Banks
Chris:
Touring for the last ten years, I left my home town in the dust, never to return. It hurt too much to remember my first love, Carinna Abbot. She was my best friend, the love of my life. My first in so many things. But she was also the woman that told me to follow my dreams of music stardom. To get out of the horrible trailer my mother raised me in and try to make a better life for myself.
I left, promising to stay in touch with her. She never answered me though.
Now I know why.
Carinna:
I've led a good life, been a good neighbor and friend. So why am I being tormented like this? My secret is out! It took less than five minutes for him to realize my daughter is his. The night he ran off, he left a piece of him with me and I've never regretted it. I even managed to build a career as a cozy mystery writer to keep me home with her. We've had a great life but I know I can't offer her the life he can. That doesn't mean I'm giving up my daughter though.
Before I can blink, he's moved into my little house and taken over our lives. He says he wants to get to know our child but his deep navy eyes burn with hunger when he looks at me.
Am I setting myself up for a fall when I see forever smiling back at me? He says he's never stopped loving me and when he kisses me I can't breathe, can't see beyond the two of us. He says he'll stay but in the end will the lure of the road and his fans drive him away from us again?
SO MUCH FREE!!!
Through October 7
Steamy Romance Giveaway!
Although there are a handful of various steamy contemporary romances, you'll find several rock star romance reads in the mix by the likes of Callie Stevens, Evie Kady, and more.
Searching for your next favorite rock star romance? Grab it now HERE!
Deals for Wednesday, September 14, 2022
FEATURED ROCKSTAR ROMANCE
Jet (The Sinful Seven #2), Connie Lafortune
If being with my PR Agent is wrong, I don't want to be right…

As the crowd cheers and the music blasts,
I'm content to let my bandmates take center stage.
They can steal the spotlight while I get lost in the thumping beats.

There, in the shadows of our building fame,
my secrets remain safely hidden, or so I thought.

Quinn wants to uncover all of my pain.
See every scar.
Yet the ugly truth carved on my heart could be enough to drive her away.

I didn't want the world to know.
But now my past has come back to haunt me.
Will I lose the girl and my dream too, when everything I desperately tried to hide comes crashing down around me?
99c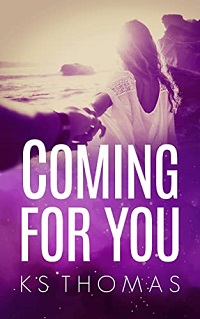 Coming for You (The Rock Star's Wife #1), KS Thomas
Most people go to a concert and bring home a t-shirt. Me? I go and bring home the rock star.
Going on two decades of chart-topping hits and playing his music all over the world, Knox Marley is living the rock star dream. Maybe he hasn't found the right woman, but he's content staying married to his work, convinced his one true love is music.

Until Kenley.
A divorced mom in her forties, Kenley doesn't have time or energy to waste on any more lying scumbags. She's too busy rebuilding her life, taking care of her family and chasing her dreams to give romance another thought. Well, if one doesn't count the occasional rock star fantasy.
When her best friend shows up to surprise her with concert tickets, Kenley doesn't hesitate to let that fantasy blend with reality. After all, no one ever had their heart broken from going to a concert.

Leaving with the rock star is, of course, another story entirely…
FREE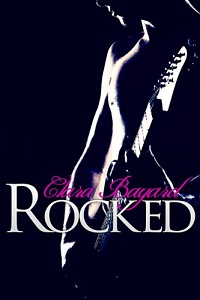 Rocked (Rocked #1), Clara Bayard
She's dreaming of a life of excitement and romance.

When rising rock star Joe Hawk wanders into the diner where Liss works her dark night is brightened by his incredibly blue eyes and sexy smile. The attraction is immediate and every moment is charged with erotic heat.

He's searching for something real.

The first impression is easy. Taking the next step is much harder. The plus sized beauty has to overcome her insecurities to take a risk on a man whose life is the opposite of hers and changing every moment.

From the first electric touch their chemistry is undeniable and the possibilities are endless.
Deals for Wednesday, September 7, 2022
NEW RELEASE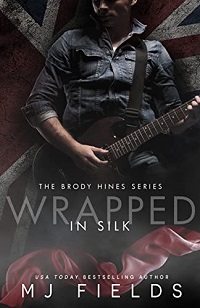 Wrapped in Silk (Brody Hines #1), MJ Fields
Release date: June 19
Emma, mother to seven-year-old London, finds herself separated and on the verge of divorce. She is not looking for love, just a happy life and the ability to take care of her daughter.
Brody is one of the most popular rock stars in the world, who is also going through a divorce. An extremely attractive man—possibly the most attractive man that Emma has ever seen—with a British accent and piercing, intense, blue eyes.
While visiting a friend in New York City, Emma runs into Brody, literally. Brody knows he has to have her, and Emma knows she doesn't have time for a distraction while on her quest to rebuild her life and take care of the most important part of it—London.
Will Emma ignore the powerful attraction she feels for him, or will she allow him to be the perfect distraction for her first weekend without her daughter?
99c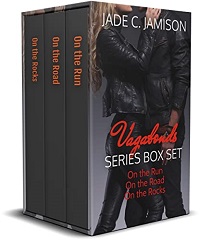 Vagabonds Series Box Set, Jade C. Jamison
SALE ENDS SEPTEMBER 13!
You know me as rock goddess Kyle Summers. But you don't know me. Not really.
For instance, you probably don't know that playing the guitar is all I ever wanted to do with my life.
Till him.
When I met rock star CJ Slavin, everything changed. I knew from that first moment that he completes me, that we belong together…that, in his shadow, no other man will ever do.
But besides the fact that he won't commit, we're apart more than we're together. Maybe he prefers all the women on the road at his beck and call. Or maybe he doesn't believe we're soulmates.
Maybe that's why we've we never been able to make it work.
Can we find a way to be together…or am I destined to be alone, just me and my guitar?
Happy reading in the land of gorgeous rock stars. I'll be finding more great reads for you for next week!
Do you have a rocker recommendation that you want me to share? Let me know by filling out the CONTACT form on the upper right-hand side of this page so we can shout it out to hundreds of other rockstar romance fans!