I'm not big on reality television.
I say that, and yet I remember watching The Real World (the third season, I believe), completely hooked by the train wreck that unraveled before my eyes. Fast forward a few years later, and I became a Survivor junkie from the very first season (still am). And Gordon Ramsay reviving a failing restaurant? I'm all over that shit. I've watched other reality shows, but none hold the appeal of the first ones I've enjoyed (not to mention there are a few I will NEVER EVER watch).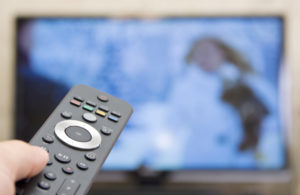 Part of why others aren't as appealing, I think, is because it's hard to figure out what's real and what's not. I'm sure you've heard about how some reality shows are scripted—not like a regular show, but with loose guidelines of what "role" actors should play and perhaps how a "scene" should go (you can read more here: https://en.wikipedia.org/wiki/Scripted_reality). I'd never thought of that idea before until about ten years ago. A young lady in one of the writing classes I was teaching at the local community college told me and the rest of the class about a reality TV show she was in—and she confessed that much of it was scripted. As naïve as it sounds, I'd never known of this before nor even suspected. What a dislappointment! And, much as I'd like to believe that my favorites are "real," I know that there's no guarantee.
Ultimately, does it really matter if they're real or not? After all, they're entertaining, which is why we watch a lot of the shows we do. Even news programs over the years have changed what they report on and how they do it in a bid to keep our attention—and they've got a lot of competition.
I've never been on a reality show although, when Survivor was just a couple years old, I planned to apply. I downloaded the application and started plotting out my audition tape—but, because of family, I never actually followed through. Now I don't think I'd want to do it. My imagination, though…it's been there, and reality television was one of the early inspirations for my upcoming Matchmaker series.
What about you? Tell me your thoughts on reality TV. Do you love it or hate it? And, if you love it, what's your favorite one?