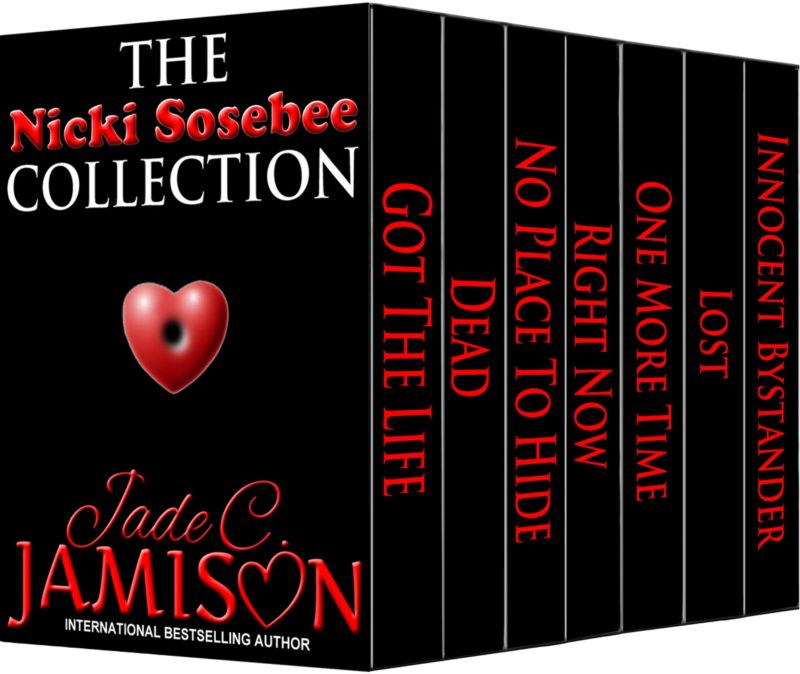 Seven books. Eight months. Two gorgeous men. One hell of a corrupt town.
Sassy Nicki Sosebee might be naïve but she's also plucky, driving her to become a better reporter. Her sleepy town of Winchester, Colorado, seems idyllic to folks on the outside, from Friday night high school football games to the pizza parlor on Main Street, but Nicki is discovering its seedy underbelly, where even the good guys are suspect. Can Nicki stay one step ahead of danger or will she leave a wake of trouble behind her as she strives to be the best reporter she can?
Order Now!
About the Book
Warning: Nicki Sosebee is no Nancy Drew. This book contains explicit language and even more explicit sex. Proceed with caution…if you dare.
THE NICKI SOSEBEE COLLECTION INCLUDES THESE BOOKS:
#1 GOT THE LIFE
#2 DEAD
#3 NO PLACE TO HIDE
#4 RIGHT NOW
#5 ONE MORE TIME
#6 LOST
#7 INNOCENT BYSTANDER
Other Books in "Nicki Sosebee"