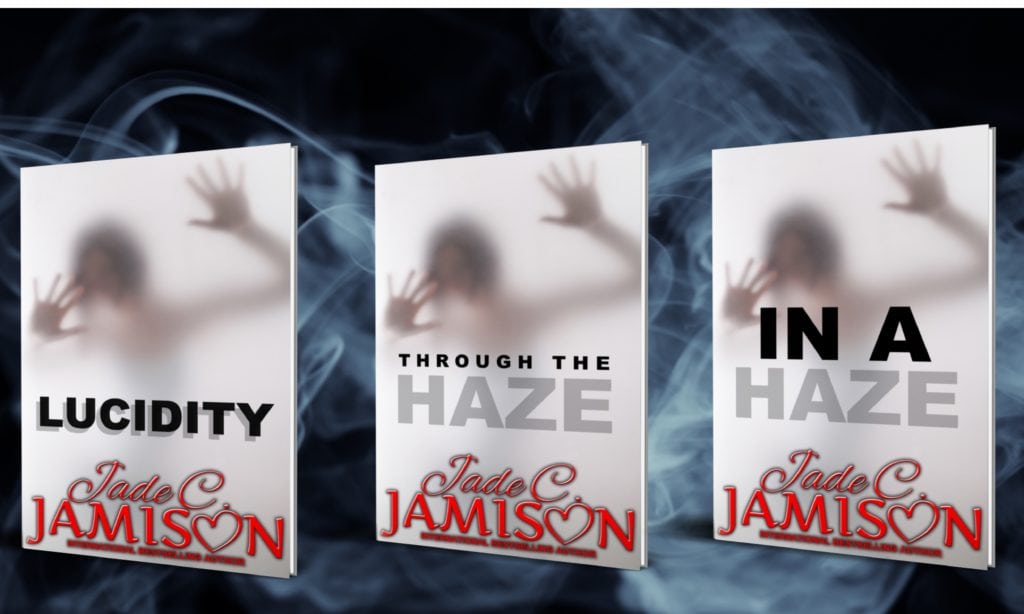 I'm so glad you're here! Right now, I'm testing book covers for an upcoming romantic thriller. I've narrowed down title choices to these three: Through the Haze, Lucidity, and In a Haze. Here's the blurb:
What if waking up was like being reborn?
That's what's happened to me. I wake up, and I can't remember anything.
I'm in a mental health facility, but I don't know why I'm here. I don't know who I am, and I don't know what's wrong with me.
After a while, I begin to suspect that they kept me in that haze intentionally…and now I'm awake.
My only salvation is the handsome man named Joe, a man who seems determined to protect me at all costs. As my life slowly unfolds before me, I begin to fall for him just as I realize I might not be able to trust him or anyone else around me. There is an ugly truth somewhere underneath all this.
But will I be able to maintain a sane frame of mind until I can discover what it is?
Or will they once more bury me in a haze?
***I hope you're excited for this book! Right now, I'm planning to release it FREE during its first few days as a new release to my readers. If you don't want to miss that announcement, make sure you've joined my newsletter here: https://www.subscribepage.com/JadeCJamison
Thanks! Oh, one more thing…if you want a sneak peek, you can read this first chapter here.

Do you like one of these titles better than the one you clicked on? Let me know!
July 2021 update: This post still gets a lot of hits–which is awesome–but to readers coming to this page now, I want to let you know this book is now known as IN A HAZE, and it was released in August 2020. You can find more information here: In a Haze. Thanks so much for your interest!