Yes…it's exactly like it sounds.  Blistering, scorching, hot.  Steamy.  Torrid.
Passionate.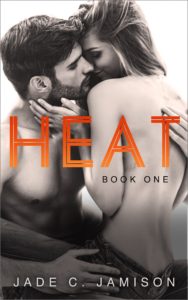 Man, did I have fun writing this sucker.  And something not advertised is that this is four-part serial is a sequel to Finger Bang.  You don't need to read that book to enjoy this one, but for those of you who are fans of that naughty book, I thought you might like to know.
So what I wanted to tell you was that the first book is free–and if you love it and want to read more, you'll want to pick up the Complete Series.  Here's the blurb for book #1:
Rachel is about to get the happy ending she wasn't expecting…
When Rachel Donahue arrives at the spa for her weekly massage, she is dismayed to discover her regular guy is gone but delighted to find he's been replaced by a hotter-than-hell guy with magic hands. When her rubdown turns intimate, does she stay for the royal treatment or bolt when things get steamy?
Hmm…guess you'll have to snag your free copy to find out!
Amazon: http://amzn.to/2kVFwvS
Amazon UK: http://amzn.to/2lTVbev
Amazon CA: http://amzn.to/2mh4KF3
Amazon AU: http://amzn.to/2lkao50
iTunes: http://apple.co/2lFwaRG
B&N: http://bit.ly/2lTGgRI
Kobo: http://bit.ly/2lFqMzM
Google Play: http://bit.ly/2mnnJun
Um…and turn on the fan. Drink something with ice. Go outside and sit in the snow.
You'll need it.  😉