I've been told that most readers love to get signed copies of books from their favorite authors more than anything else, so that's what I'm doing as my way of saying a huge THANK YOU to readers old and new–and even those who haven't read my books yet.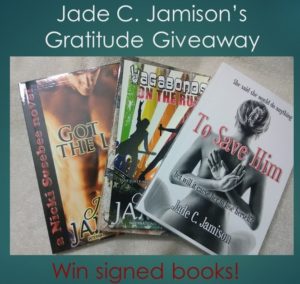 Do you want your chance to win signed books or an Amazon gift card?  Enter here:  https://www.jadecjamison.com/giveaways/jade-c-jamisons-gratitude-giveaway/
Thank you.  Happy holidays and Happy New Year!