Steamy Book Bargains is one year old this month and I'm proud to say I watched its birth.  🙂  Seriously, though, that's why I want to help celebrate.  And you can, too!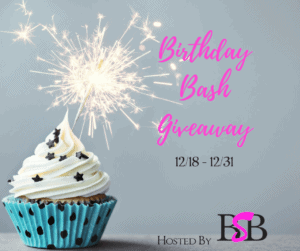 Welcome to Steamy Book Bargain's FIRST Birthday Bash!
We have selected some amazing authors to celebrate with us! The giveaway runs from December 18th to December 31st!
We hope you find some great reads and then scroll down to enter to win a Storiarts Scarf, a $25 Amazon GC, or a book sleeve!
Enter here: http://steamybookbargains.com/index.php/2017/12/17/steamy-book-bargains-birthday-bash/