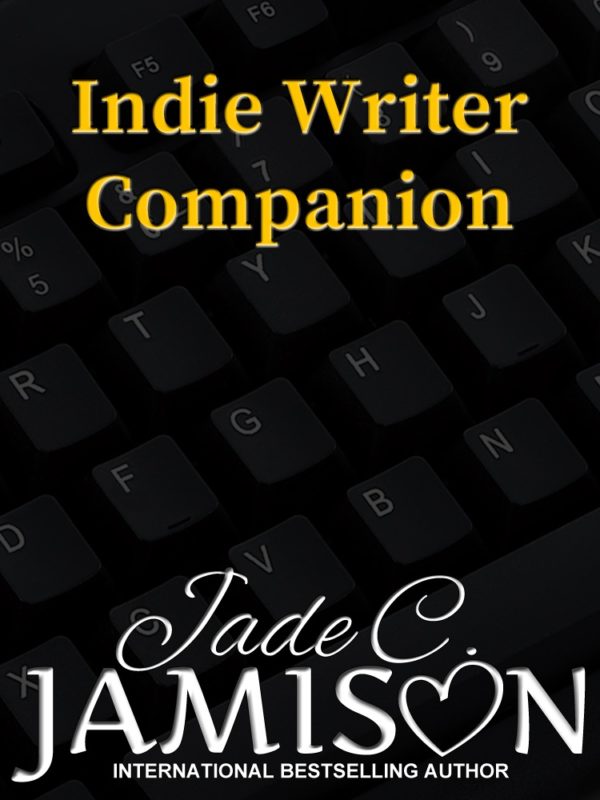 Making Your Self-Published Book Better
"My first thought when I finished reading was 'Where the hell was this book when I jumped into self-publishing?' I love the no-nonsense style that pulls no punches and keeps you interested. If you are thinking about self-publishing (or even going the traditional route) you should read this book before you hit publish." – L.A. Remenicky, author of SAVING CASSIE
About the Book
Throughout her life, Amazon Bestselling author Jade C. Jamison has worn many hats. One of the most noteworthy is her ongoing gig as a college instructor (focused mostly on writing—both academic and creative writing classes) which, paired with her career as a successful indie author, gives her the delusion that she is qualified to help other indie/self-publishing (and aspiring) authors become the best writers they can be.
Jamison loves that indie publishing has opened the door to literally thousands of would-be authors, allowing them to share their creations with the world. In a realm that was previously shut off to a good many writers unless they could get their works through all the gatekeepers, most writers languished in obscurity or indulged in expensive self-publishing ventures and still failed to be read widely.
Electronic publishing has changed all that, has, in fact, changed the face of publishing as we once knew it, revolutionizing reading almost as much as Gutenberg's press hundreds of years ago. The publishing process today is democratic, in that anyone with a little know-how can make his book available to the world—and readers, not publishers, decide whose book will be the next bestseller. But, says Jamison, with great freedom comes even greater responsibility. In the traditional publishing world that still exists today, authors have editors scouring their manuscripts, offering corrections and forcing edits, most of which are designed to make the work better in some way, creating tighter writing and better pacing, making the manuscript error free, and other beneficial changes that happen to a book undergoing the traditional experience. Some indie writers follow their cue and take the effort to invest in their work by hiring an editor and continually improving their writing, yet there are literally hundreds (perhaps thousands or millions!) of indie books available today that, in the author's opinion, aren't publication ready.
Jamison taught creative writing and composition classes for years. The underlying premise of this book is that every single story deserves to be told and read but writers should (and likely do) want their books to be the best they can be. This book delves into common indie publishing mistakes—errors that should be viewed as no-nos—and how to fix them. Jamison's experience in the classroom with hundreds of student writers, as well as the years she has been involved in both indie and traditional publishing arenas, has given her a unique vantage point, and she wants to share her observations—as well as teach a few tips and tricks—with others in the writing world.