Love small town romances?
Seven of our romance authors have come together to share a collection filled with nothing but small town love stories.
Read stories from…
Cameron D. Garriepy
CA Miconi
Jade C. Jamison
Katrina Marie
Monique McDonell
Nan O'Berry
Zoe Hart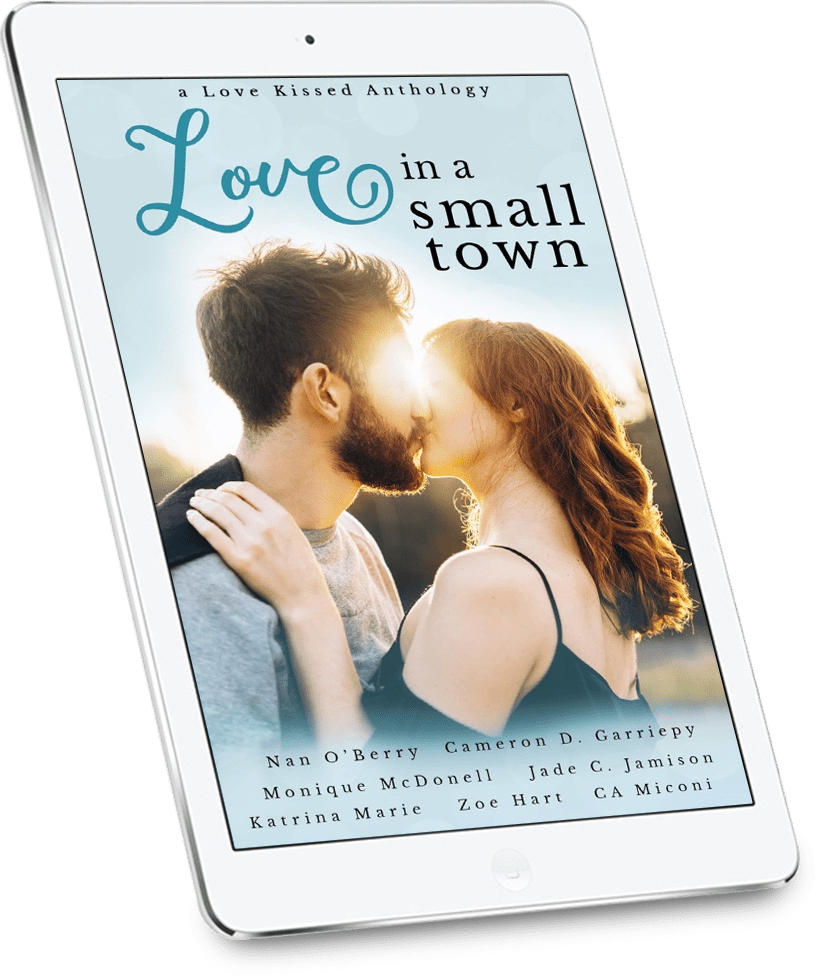 As a special thank you, we'll send you one book a month from each author in the anthology!
Click the link. You'll be taken to Book Funnel where you can download the book to your device.
Please note, by downloading the anthology, you're agreeing to subscribe to all seven authors' newsletters, along with Love Kissed Book Bargains, and Love Kissed FREEBIES. Feel free to unsubscribe anytime.
Grab your copy of Love in a Small Town!
Book Funnel Link:https://dl.bookfunnel.com/osj07aor7n
Blog Post Link:https://lovekissedbookbargains.com/love-in-a-small-town-a-love-kissed-anthology/
One last thing…if you love my Nicki Sosebee series, you'll want to read my story in the anthology. It's a prequel to the Nicki series from Sean's point of view!