I know, I know…I said Nicki #13 (Front Page News) was going to be the last book. And, at the time, I really meant it. But what can I say? These characters have lived in my head for almost a decade now, and I guess they had more to say.
(Side note: those of you who read the finale know I hinted that there could potentially be another series in the future–but this particular series was wrapped up with a nice neat little bow.)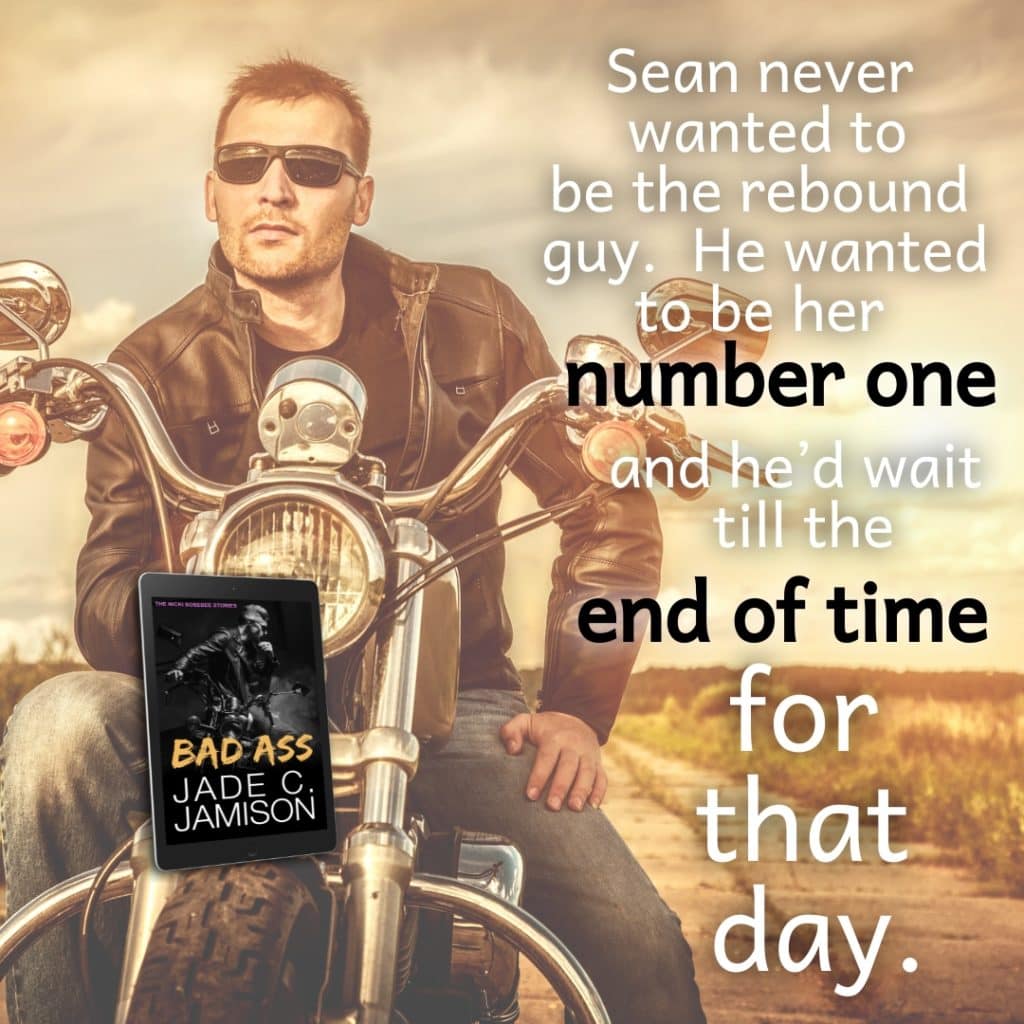 So what the heck is this new book Bad Ass all about? Well…it's actually a prequel! The first part of the book is the story "Bad Ass." It takes place between "The Night" and Nicki #1 (No News is Good News). Then there is a story called "Love and Bromance," something I'm describing as a series of vignettes involving Sean and Jesse in high school and how they met Nicki.
Because it's a novella, you can pick it up for 99 cents. Right now, it's exclusively on Amazon, but I'm hoping to bring it wide sometime later this year. Ready to snag it? Good, because today is release day! Check out the blurb and then grab your copy!
Nicki's going to a wedding but she needs a plus-one. When her boyfriend isn't able to accompany her, she asks her best friend Sean Ramsey, of course. How did Sean feel about her back then? Find out in this prequel novella to the Nicki Sosebee series.

Also contains bonus material! "Love and Bromance," a collection of vignettes featuring Sean and Jesse as teens becoming young men, gives a glimpse of their youth as they come of age. How did Nicki's life become intertwined with theirs early on?
Please note: the story Bad Ass appeared in the limited-release anthology Love in a Small Town.
Amazon US
Amazon UK
Amazon CA
Amazon AU
I hope you love this additional glimpse at these characters!