Condensed media kit!  If you'd prefer more options or more info, please refer to the Media Kit page.
Author Bio
For years, Jade C. Jamison tried really hard to write what she thought was more "literary" fiction, but she found herself compelled to write what you read by her today—sometimes gritty, raw, realistic stories and other times humorous, light tales—but most of the stories she writes revolve around relationships and characters finding their way through life. While she doesn't confine herself to just one genre, nor is there a nice neat label for what she writes, most of her work could be called erotic romance.
She lives in Colorado with her husband and four children.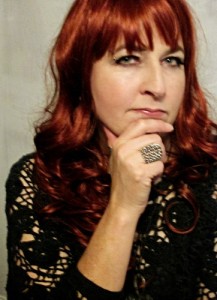 Links
Website: www.jadecjamison.com
Newsletter: http://www.subscribepage.com/s8f0y5
Facebook: https://www.facebook.com/JadeCJamison
Twitter: https://twitter.com/JadeCJamison
Amazon: http://amazon.com/author/jadecjamison
Goodreads: http://www.goodreads.com/author/show/4876604.Jade_C_Jamison
Pinterest: http://www.pinterest.com/jadecjamison/
Google+: https://plus.google.com/+JadeCJamison/posts/9aUE8LAV6DF
Instagram: http://instagram.com/jadecjamison
Tumblr: https://www.tumblr.com/blog/jadecjamison
My Street Team on Facebook: https://www.facebook.com/JadeCJamisonStreetTeam
My Street Team on Twitter: https://twitter.com/JCJStreetTeam
Facebook group (Jade's Bullet Babes): https://www.facebook.com/groups/JadesBulletBabes/
Praise
"When it comes to writing both slow burn and explicit erotica Mrs Jamison is the master." ~ Neda Amini, The SubClub Books, in her review of Bullet
"Jamison once again provides balanced parts of steam, sweetness, laughter, and raw emotion…" ~ Page Princess, in her review of Substitute Boyfriend
"This series is one of my go to series when people ask about a rocker book." ~ Twinsie Talk Book Blog, Angie J, in her review of Bullet: The Complete Series
"I read each and every book of this rock series and reviewed individually but I have to say, it was (and still is) my favorite music/rock band/bad-boy musician series of all time…. The author's love of heavy metal music and the whole rockstar scene comes through in her stories and I highly recommend this series to readers who like a really engrossing and well written story to go along with their fantasy." ~ Sue Banner, in her review of Bullet: The Complete Series
Bibliography
Last updated July 2016
Standalone titles
Savage (2015)
Substitute Boyfriend (2014)
Finger Bang (2014)
Quickies: Sexy Short Stories and Other Stuff (2013)
Old House (2012)
Then Kiss Me (2012)
MADversary (2012)
Laid Bare (2011)
Fabric of Night (2011)
Stating His Case (2011)
SERIES
TANGLED WEB SERIES
1 Tangled Web: A Steamy Heavy Metal Novella (2011)
2 Everything But (2012)
Punctured, Bruised, and Barely Tattooed (companion novel) (2014)
3 Seal All Exits (2014)
BULLET SERIES
1 Bullet: An Epic Rock Star Novel (2013)
2 Rock Bottom (2013)
3 Feverish (2013)
4 Fully Automatic (2014)
4.5 Christmas Stalkings (2014)
5 Slash and Burn (2015)
6 Locked and Loaded (2016)
FEVERISH SERIES
1 Feverish (2013)
1.5 Boiling Point (2015)
NICKI SOSEBEE SERIES
1 Got the Life (2011)
2 Dead (2011)
3 No Place to Hide (2011)
4 Right Now (2011)
5 One More Time (2011)
6 Lost (2012)
7 Innocent Bystander (2012)
8 Blind (2012)
9 Fake (2014)
10 Lies (2016)
CODIE SNOW SERIES
1 Fool Me Once (2016)
WISHES SERIES
1 Be Careful What You Wish For (2014)
VAGABONDS TRILOGY
1 On the Run (2015)
2 On the Road (2015)
3 On the Rocks (2015)
Nonfiction
Indie Writer Companion (2015)
Collections
Nicki Sosebee Foursome 1 (2011)
Nicki Sosebee Foursome 2 (2014)
Tangled Web Series Box Set 1 (2016)
Bullet:  The Complete Series (2016)
The Vagabonds Trilogy:  The Complete Series (2016)
Collaborations/Anthologies
Pink Shades of Words: Walk 2014
Hot Summer Nights Anthology (2014)
Inked (2014)
Mistletoe & Kisses (2014)
Pink Shades of Words: Walk 2015
Featured in Who to Read After Fifty Shades of Grey (2015)
What to Read after Fifty Shades of Grey: Coming of Age (WTRAFSOG Themes Book 8) (2015)
Pink Shades of Words: Walk 2016