Quick congrats to Karen, who won the prize in my Inferno giveaway. If your name is Karen, please check your email!
Just to refresh your memory, the prizes were as follows:
A signed copy of Bullet
3 previously published Jade C. Jamison ebooks, winner's choice
No Ugly Crying handkerchief
Jade C. Jamison swag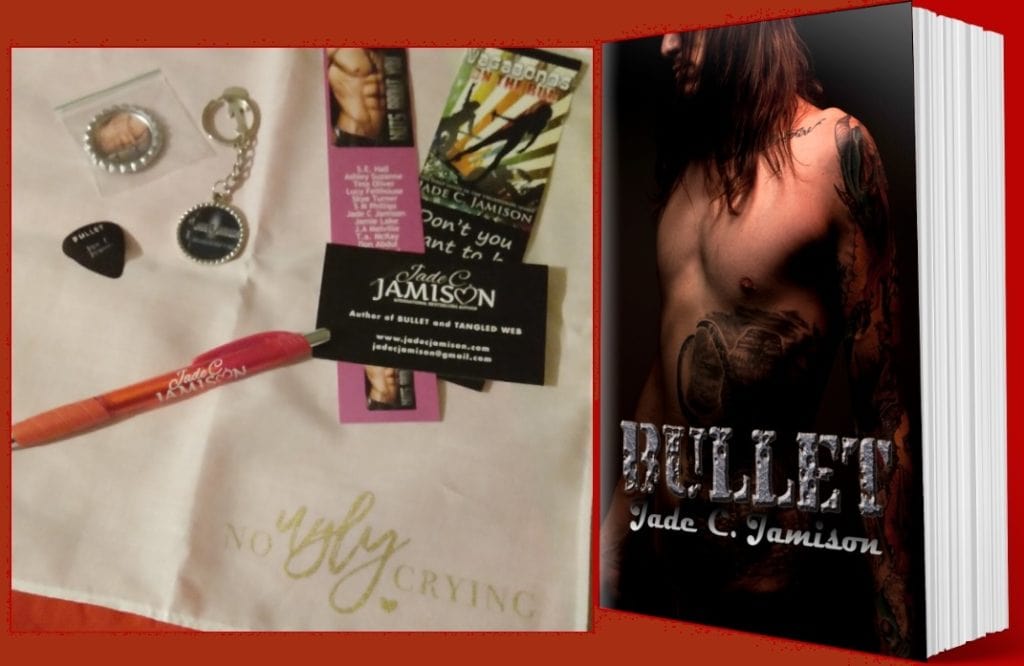 Congratulations to Karen–and thank you to all who entered. I wish you the best of holidays and a very happy new year!
Oh, and if you haven't had your chance…Inferno is waiting for you! 🙂