I have a couple of stories about people with missing memories—specifically, a character has amnesia. And, of course, their situations are automatically mysterious, because in both cases we don't know why these people are missing their memories. They uncover those mysteries partially as they recover their memories.
Last summer, I released In a Haze which dealt with a woman who wakes up in a mental hospital with no memory of anything. That was a blast to write and readers loved it!
Later this week, Love and Redemption comes out. This book is based on a story I released a long time ago, during my first year as an indie publisher. But, y'all…I've rewritten the hell out of this story. I can't even tell you how much better it is.
But amnesia…Love and Redemption is also about a woman who can't remember anything. She wakes up on the bank of a river in the middle of a forest in the dark of night with no memory of how she got there or even who she is. She has no memory at all. As she rediscovers herself, she unravels the mystery of who she was, how she got there, and even why—but, more importantly, she discovers who she would rather be. Waking up with no memory has given her a second chance.
Holy cow, friends, I had so much fun making this story far more mysterious.
Love and Redemption is book 8 in the Small Town Secrets series, set in the fictional town of Winchester, Colorado. While it is a series, know that each story is a standalone even though each story is interconnected. You don't have to read all of them to enjoy each one on its own.
That being said, book 1, Love and Lies will be free on Friday, 9/24/21, as well. Love and Redemption is currently on pre-order for 99 cents and will be for the first few days, so grab it ASAP!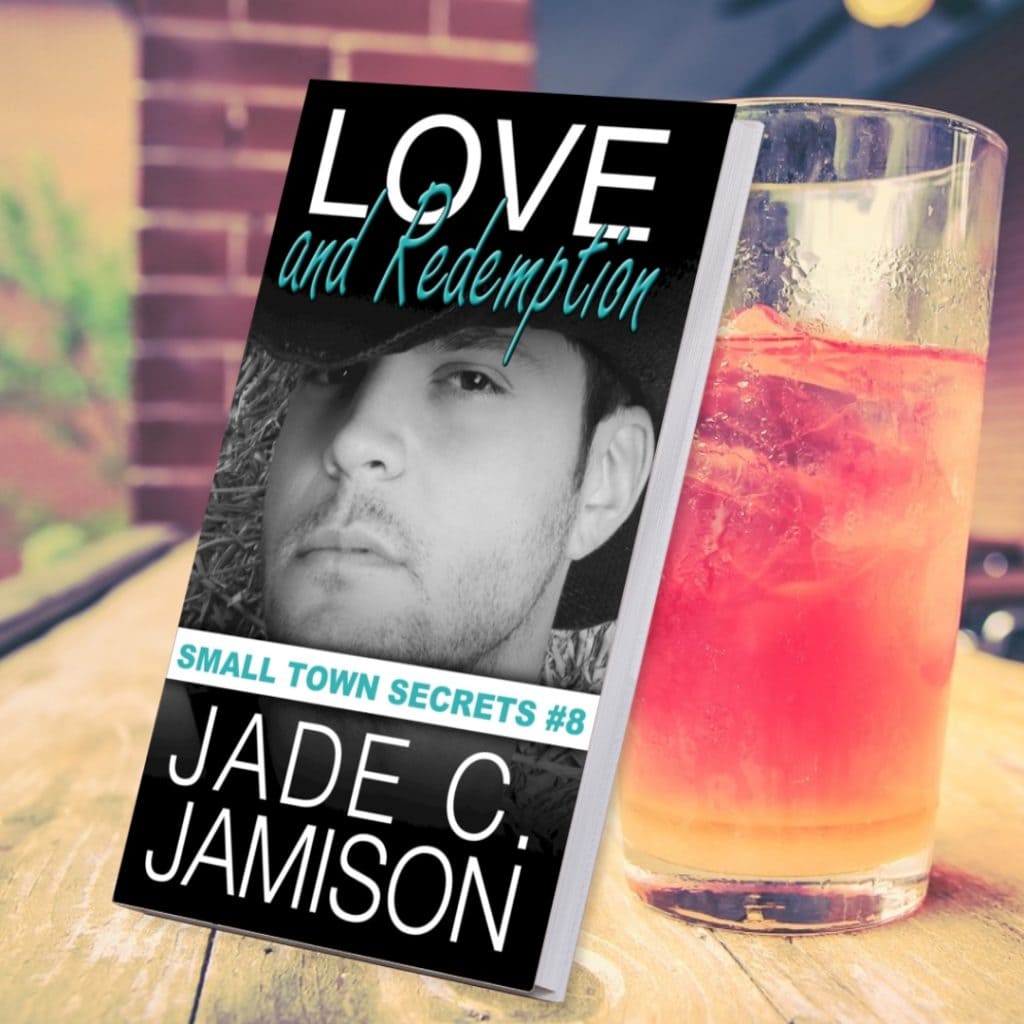 I know you're going to love this story. Our heroine wakes up with no clue of who she is and slowly begins to rediscover her past. As she remembers, she realizes that she's no longer the person she once was.
How about a little teaser?
~ ~ ~
"Since when do you take creamer in your coffee?"
I hated this. "Since now."
With a shrug, Max came back over to the bar where Lori and I stood. "So were you planning to see the doctor? Find out when you can expect to get your memory back?"
"That's a good idea. Maybe they can find out if I damaged part of my brain. But…if I did damage my brain, what if it's permanent?"
Lori said, "That's exactly why you should see the doctor." Although I nodded, I was a little at a loss—and Lori sensed it. "Look, you're having a hard time right now. I'm not sure where to get all this information but, if you want, maybe I could help you go through your social media accounts or email to help you sort things out."
That sounded overwhelming.
"Too bad you lost your cell phone. You probably stored all that stuff on it."
Max said, "I think you lost it in the river."
"No. It was in my purse."
"Really?"
"Yes." Where had I put that thing? "Hold on." I headed toward the master bathroom and picked up the phone before going back to the kitchen. Max and Lori were speaking softly, and I started wondering if maybe they were more worried about me than they'd let on. I needed to assure them that, even though I couldn't remember anything from before, I was fine otherwise.
But saying that might sound desperate, so I hoped my actions would prove it.
"See?" I said, holding out the phone.
Lori's brows furrowed and Max half frowned. He said, "That's not your cell phone."
"Where did you find that?"
"It was in my purse. They gave it to me at the police station."
"They must have mixed it up with someone else's."
I got ready to protest and then decided not to say another word, even though I knew better. After all, the odds of me knowing someone else's passcode had to be a million to one—but I had voicemail messages on the phone to me, even from Max. Something deep inside told me to play dumb for now. "Oh."
"You might have some of your information in your computer, though, or written down somewhere. If you want, I can help you find it."
Max said, "You'll probably want to get a new phone. In the meantime, though, I got hold of Hank and let him know you're okay."
I knew who that was now—his voice, the way he looked—but I was going to continue playing completely innocent. "Who's Hank?"
Max inhaled, acting almost exasperated. "Man, you really don't remember anything. Hank's your boss. You practically worshipped the f**king guy." I frowned and shrugged, glad that he was filling in some blanks for me but even more relieved that he couldn't tell I'd learned a couple of things on my own. "You work for the Cantor Advertising Agency."
Lori, using her imitation of my voice again, said, "You're Chief Operations Officer and Manager of Domestic Accounts, and you worked your ass off to get where you are today." Even the look on her face made me feel uncomfortable.
I really didn't like how my sister portrayed me, because she obviously had a pretty low opinion. In fact, I was starting to wonder if she even liked me.
I wasn't sure if I liked her, either. But I was going to give her the benefit of the doubt.
In the meantime—had I heard her correctly? That sounded like I was pretty far up the ladder at my place of employment. "Do I still have a job?"
Max laughed. "Of course, you do. I'm pretty sure the feelings between you and Hank are mutual. He said something about vacation time. You'll have to ask him. He wondered if you were coming into work Monday."
"Uh…"
"Do you want to call him now? You can use my cell."
"I will. I just need a little time." I wasn't going to tell him I'd call my boss on my own phone when I was ready.
Max took the cell out of his back pocket and swiped at it. "Lori, got any paper in your purse?"
"Yeah." She rifled through her bag and handed Max a little notebook and pen.
Max scribbled some numbers on the paper. "Here's Hank's number."
Lori said, "We can take you to get a new phone, go shopping for groceries—"
I wasn't going to say it out loud, but I didn't trust these two. They should have been my lifeline at the moment, but something inside told me to be cautious—just for now. Hopefully, with time, I could grow to trust them and we could move on. For now, though, I needed time to sort through my own stuff.
By myself…
~ ~ ~
If you want more, you can get a peek at three chapters from the book here.
 
If you're wanting to pre-order, you can find the book on AMAZON US, UK, and AU by clicking that link (please let me know if this link doesn't work for you—I'm testing out Amazon's "One Link" program; more info at the bottom of this page if you're curious!). Here's the Amazon AU link!
Sorry, folks, if you're looking for other bookstores…I'll have it available at other retailers either later this year or early next. I hope you love this story as much as I do! Thanks, as always, for your unending support!