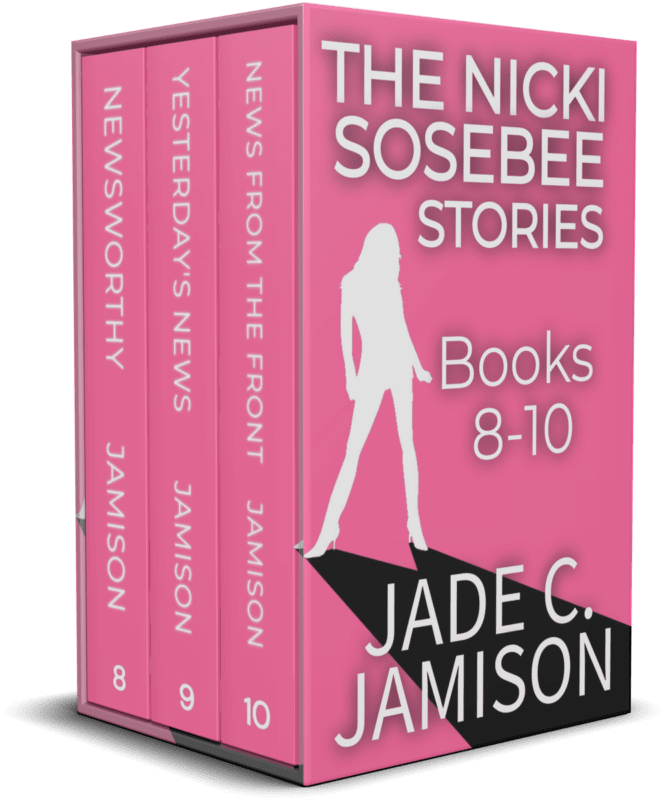 Nicki Sosebee is not your typical romance heroine. She works hard and plays even harder, curses like a sailor, and loves a good time…all to protect her broken heart.
Order Now!
About the Book
Nicki's ready to make a better life for herself—if only she can stay alive long enough to reap the rewards. Follow her adventures in the next three books of the series as she discovers just how corrupt her town is.
Newsworthy – Nicki feels responsible for the murder of a prostitute she's interviewed, so she wants to help other women in the profession. The only way she can is by reporting what she discovers. Unfortunately, that keeps her under the watchful eyes of the power players in her corrupt town…
Yesterday's News – When a woman who's running for city council seems intent on dividing the town, Nicki knows she must expose the woman for what she really is…
News from the Front – Nicki can't help but continue to pursue realtor-turned-politician Gina McCafferty as the woman persists in making her play for Winchester's open City Council seat. But Nicki is learning over and over again that there is more than meets the eye when it comes to her town, and she senses she might be uncovering the pawns in a deadly game.
Alliances are tested. Lines are drawn. And events are set in motion that will play out in deadly ways…
If you like strong, sassy heroines and the hunky, rugged men they pine for in the backdrop of a small town hiding dark secrets, then you'll love the Nicki Sosebee Stories!
Other Books in "The Nicki Sosebee Series Box Set"