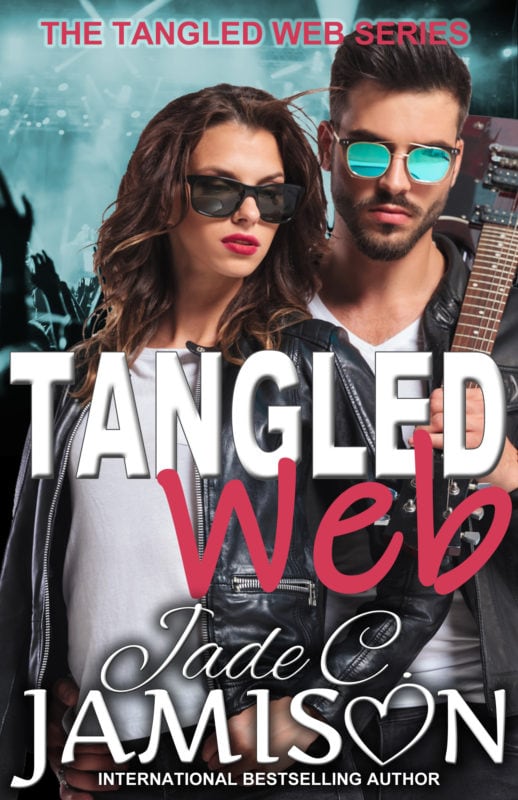 A Steamy Heavy Metal Novella
Katie Logan has had a secret crush on her best friend Johnny Church since high school, but he's never looked at her the same way...
About the Book
So when Johnny—now a famous rock star—comes home to visit, Katie can't bring herself to tell him she's engaged to be married. She should have, though, because she soon discovers that maybe the attraction is mutual…
A rock star romance.
Tangled Web was my first rock star book.  I originally subtitled it "A Steamy Heavy Metal Novella," but it's really not a novella (although it's a shorter novel).  Up until I became an indie author, I didn't pay much attention to word counts (but I do now).  When I wrote the book, I had no idea that rock star romance novels were a "thing."  In fact, before I went the indie route, I was trying to figure out how to market the book to a publisher…but when I decided to publish on my own, I discovered that the path had already been walked on.  Yay for me!
The book received a lukewarm reception–part of the issue, of course, was that I was unknown and had no marketing skills whatsoever.  But it didn't take long to get discovered…and the rest is history.  I hope you enjoy Katie and Johnny's story!
What Amazon readers have had to say:
"I would recommend this book to anyone who is a fan of slightly broken 'bad boy' musicians!" ~ Kristen
"[W]hile this earlier work did not have the gritty, raw and dangerous feel of the Bullet series, it was a really hot (at times sweet) and very believable honest love story about two long time friends who realize later in life they were both keeping their feelings hidden from each other." ~ Sue
Other Books in "Tangled Web"