Last week, I told you about a few cities I've written about in my books (places like Boulder and Pueblo). This week, I'm going to tell you about a few more. I like using real places in my stories sometimes because it adds an element of realism—and those of you who know me pretty well know how much realism in books means to me. While fictional settings are good from time to time (especially when I need a town to be like what's in my mind), it's sometimes fun to work within the real parameters of a real place!
Without further ado, here are a few other places in Colorado I've written about.
Beaver Creek
This lovely ski resort village is actually not the sort of place I'd ordinarily go, mainly because I'm a middle class girl and this place is made of money…but in my day job, I've enjoyed many a conference there. It's a beautiful spot just off I-70 a little over an hour west of Denver. It might be a village, but don't think you can't find a Starbucks there!
Val, Brad, and the kids get away from it all by taking a holiday vacation here in Christmas Stalkings. Unfortunately, as you can tell from the title, they're not the only ones there!
Golden
This lovely town is actually part of the Denver Metro area. If you're not paying attention, you can drive from one suburb to the next without realizing you've done it. Like many Front Range cities, Golden lies right next to the foothills. In fact, Jefferson County calls itself the Gateway to the Rockies—and with good reason. There are several roads leading from Jeffco into the mountains—just a few minutes on the highway and you forget you were even in the city!
Golden's a charming city with a rich history (oh, and beer! They make Coors there!!!). If you're ever visiting the Denver Metro area, I recommend taking in Golden as well.
If you don't remember when I've mentioned this fair city, you might recall it's where Valerie and Ethan settled down. Their house is Golden is one of the settings in Rock Bottom. It's also mentioned in Savage—one of Nina's children attends college at the School of Mines.
Grand Junction
When I was younger, Grand Junction always reminded me of Pueblo but on a smaller scale—and on the western side of the Rockies, rather than the east. It was smaller too, but it just reminded me of home (which was Pueblo at the time). I believe it's the largest Colorado town on that side of the mountains, but don't quote me. It's pretty dang close to Utah too, not too far away from Arches National Park.
Grand Junction is one of Casey's stops in Then Kiss Me, and it also gets a mention in Savage.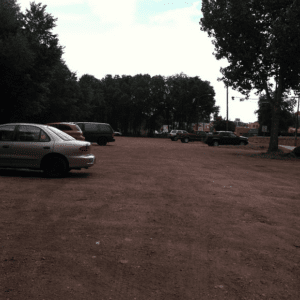 Manitou Springs
The only series I recall mentioning Manitou Springs in is the Vagabonds series. Liz buys a place in this charming little town which, if you've ever been there, you know is "attached" to Colorado Springs. What I love about Manitou is that it's nestled up against the mountains and, even though it's kissing cousins with Colorado Springs, it has a different feel. If you ever visit Colorado, you'll want to check it out, because there's so much to do there—the Manitou Incline, Cave of the Winds, the Manitou Cliff Dwellings, and the cog railway that takes you from Manitou to the top of Pikes Peak, the largest mountain in the area.
Centennial
Part of the huge Denver Metro area, Centennial is located in Arapahoe County. It's actually a newer city in the area (less than twenty years old), but I don't know the whole story behind how it came to be. I just love it because Colorado's nickname is the "Centennial State" and this city embraces that.
Centennial was mentioned in Bullet. It's where Clay lived.
Highlands Ranch
But fast forward a few years, and now Clay (this time in Feverish) lives in Highlands Ranch, also in the Denver Metro area. It's a newer area of growth compared to the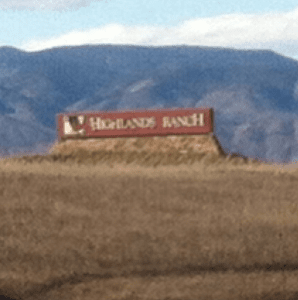 rest of the urban surroundings.
Trinidad
One thing I've always loved about Trinidad—if you're coming back to Colorado from New Mexico, you'll drive through Raton and then arrive in Trinidad, the first town once you're back in the state. It's got a little of the feel of the eastern plains but also some of hilliness. I've always loved this town but I've never spent much time there, mainly because I'm driving through to get somewhere else.
Oh, but I have eaten there. 😉
Trinidad was mentioned in Crossing the Line.
Black Forest
This community in El Paso County (north of Colorado Springs) is known for its abundance of Ponderosa Pines and has a long history that I won't get into here, but I do know that residents voted down a chance to become an incorporated city a few years ago. I think they prefer their rural status.
I've mentioned Black Forest in one book: On the Rocks (Vagabonds #3).
Thornton
Another city that's part of the Denver Metro area, Thornton is way north. Because the boys (and girl) of Bullet settled in that region of Colorado, Locked and Loaded revealed that Zane had bought a house in Thornton.
Gunnison
I will always, always have a soft spot in my heart for "Gunny." I went to college and met my husband there, and we lived in that town for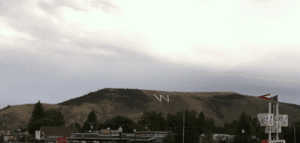 a few years before moving back to the eastern slope of Colorado. One thing that makes Gunnison unique is that it has often been
designated as "the coldest spot in the nation" (although, according to this article, that title was in dispute–but this article confirms that Gunnison is definitely in the top five!). All I know is it was damn cold—so much so that I (and lots of other residents) had an inline heater, which was basically something you plugged in at night to keep your car engine warm so it would start in the morning!
One of Casey's stops in Then Kiss Me was Gunnison.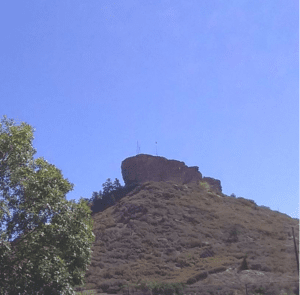 Other Colorado cities and towns in my books are these: Aurora (To Save Him), Buena Vista (Be Careful What You Wish For), Canon City (Then Kiss Me), Castle Rock (Seal All Exits), Cripple Creek (Seal All Exits), Delta (Then Kiss Me), Greeley
(Savage), La Junta (Savage), Lakewood (Fully Automatic), Limon (On the Road), Montrose (Then Kiss Me), Ouray (Then Kiss Me), Salida (Then Kiss Me), Silverthorne (Christmas Stalkings), Vail (Christmas Stalkings), and Woodland Park (Seal All Exits). I'm sure I've missed a few! Maybe I'll write about these lovely locations in a future blog post.
In the meantime, I wondered…have you been to any of these places in Colorado?